Catering Coffs Harbour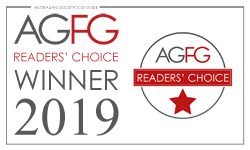 Based in Coffs Harbour, on the Mid to North Coast of New South Wales, Spare Chef Catering is a professional on-site catering company that provides the finest service to our social and corporate clientele . We cater to all areas, regularly servicing Yamba to South West Rocks, and beyond, plus inland NSW.  Spare Chef has been providing our clients with the finest quality in catering and service for nearly 30 years.
Our Service
Our team of culinary professionals blend the finest local ingredients, to create a superb visual presentation of food. We constantly search for new ideas and offer stylish and comprehensive catering menus.  Our Chefs offer modern Australian cuisine, plus Asian and European influences, bringing you the best the world has to offer.  Your individually chosen menu will be as exciting as your imagination will allow…
Your Success
You can create the perfect occasion without having to lift a finger.  Your guests will be left with a great impression and be talking about your catering for years to come. For business or pleasure, from elegant cocktails and canapés, to a fully catered dinner, wedding catering, as well as corporate and office menus, or an awesome backyard or beach BBQ. You can have your choice of menu at any one of the hundreds of picturesque places on the NSW mid-north coast.  It is such a beautiful place to plan your event, and you will find gorgeous venues everywhere.  Location is not an issue, as we are fully mobile and can plate restaurant quality food for you anywhere you want.
The Perfect Event
We also offer various levels of services, including a self-catering option where we provide the food for you to heat and serve. In 30 years there's not much we haven't been asked to do, and can find a way to bring your perfect plan to life. Along with our liquor licence, we give you the complete hospitality solution.
We welcome your enquiries and look forward to making your function a success.